About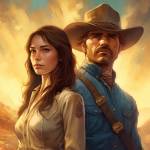 Vintage Movie Posters
Vintage Poster NFTs inspiring feelings of heroism, hope, and nostalgia.
✨ Welcome to Vintage Movie Posters; our goal is to create art that inspires feelings of heroism, hope, and nostalgia. The NFTs inspire writing ideas and character creation and can serve as cover art IP, but overall, they look kick ass in your wallet!

All NFTs are unique 1/1 with no attributes, minting once a day until the genre collection reaches 100 total. The last 100th poster of a collection will be one rare animated NFT!

- There will be a set number of collections.
- Collections will only have 100 NFTs max.
- The total number of genres (collections) and the end of the minting process will remain undisclosed for the entirety of the project.

See The Sci-Fi Genre Collection:
https://soon.market/collections/531541145325

Join our community discord:
https://discord.gg/hvmRvwNQS4

"Wisdom begins with wonder" -Socrates. Own the cover of your story.
Company:

Masterolive

Website:

https://soon.market/collections/531541145325

Phone:

https://discord.gg/sUsw2Gjsj8
Location:

USA

Category:

NFT